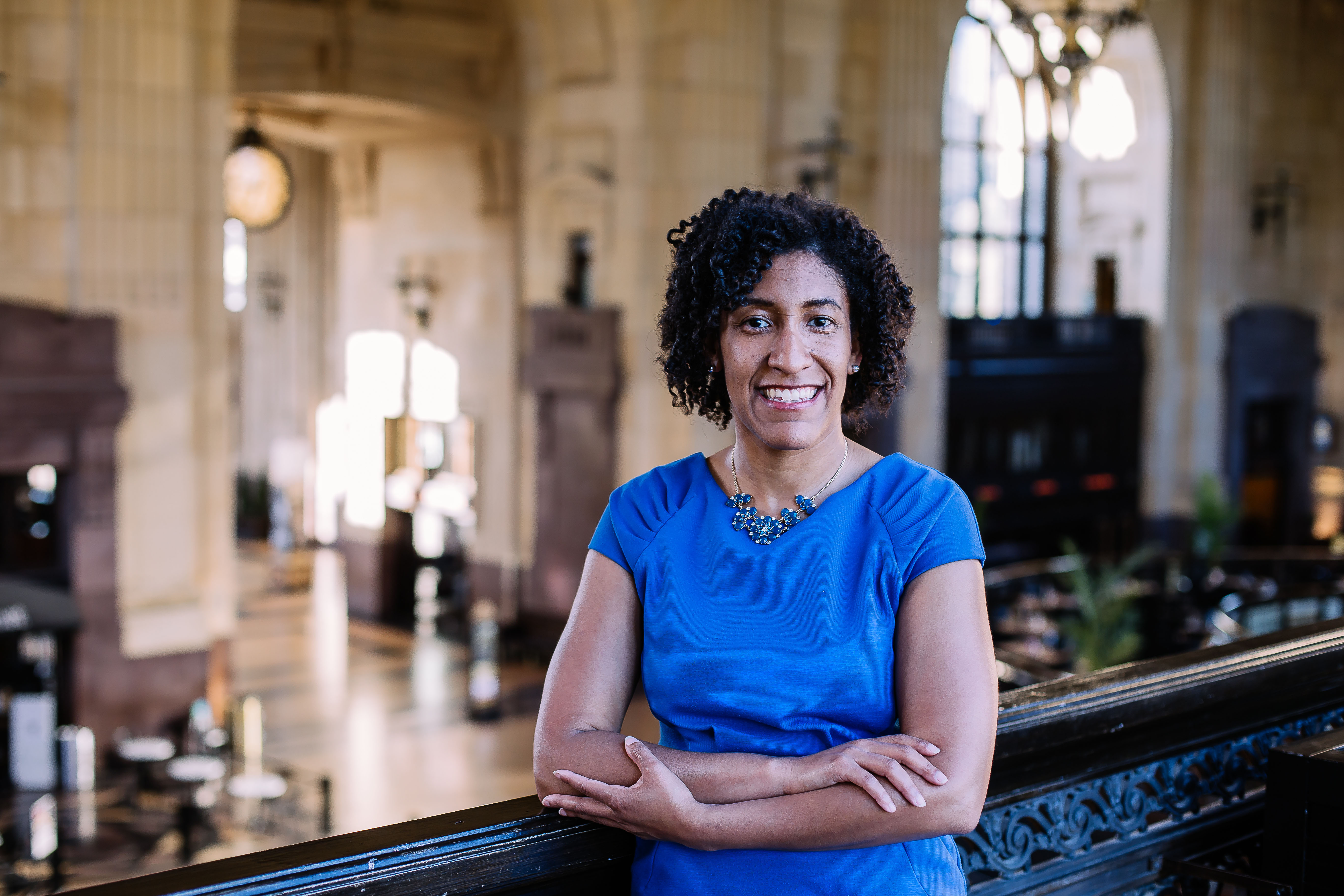 You probably know me as:

Almost six years ago, I got tired of not seeing black women as nerded out about trains, better streets, riding bikes, walking not just out of necessity, tall buildings, old buildings and honestly a lot of other things. I was in grad school for community and economic development (ok, it's actually an MPA), and I wanted to make sure people knew I existed and that I could help them do this thing called placemaking better. Five years later, I decamped to  Kansas City, MO. I spent most of my time in Kansas City promoting better biking and walking infrastructure metro-wide with BikeWalk KC and the Kansas City B-cycle. Now, I work with a variety of organizations and individuals on community design, writing stories and print design, from a home base of Washington, DC. But I also wrote a book A Black Urbanist and sometimes I give speeches and help other communities tell their stories at design charrettes and public meetings. I've also written or appeared in all of the major "urbanist" publications, either as a subject or as a writer, as well as most of my hometown papers as subject or writer as well. I also noodle around with surface pattern design. Check out what I have for sale here and here.
If you click this link, you can make sure you get an email whenever I have something new to share, I'm coming to your metro or anything else in between.  If you need longer versions of what I just shared above…

Kristen was born in Greensboro, NC to two parents who instilled in her the love of learning, the love of telling stories, the love of helping others and the love of her home state and all the elements that make up its environment. In 2010, after an early career in the nonprofit and professional services sector, she took the communication degree she'd earned from North Carolina State University and combined that with the Master of Public Affairs she would earn in 2012 from the University of North Carolina at Greensboro to create The Black Urbanist, an outlet for her interests in promoting urban studies and community development. Her thoughts and comments have since been featured in The Atlantic Cities, Next City, Sustainable Cities Collective, Streetsblog Network, Yes! Weekly, Triad City Beat and the (Greensboro) News and Record. She has spoken as a keynote, lead breakout sessions and and served on panels at the Congress for New Urbanism, APA Virginia National Meeting, 2012 UNC Global South conference and a number of other summits, classroom lectures and professional gatherings. In 2014 she released her first book of essays A Black Urbanist. She makes the best mixtapes, knows all the best restaurants in Greensboro and cheers loudly for her Wolfpack, especially on the basketball court.